These two burros already have a sponsor and a new home to go to this June if all works out as planned. But we get burros in every once in a while.
This pair of female Burros came in together as mother and daughter, the daughter being 17 years old. They came from up in the Prescott Valley area, a property owner was moving out and he left them next door for safe keeping. The only problem was after a year and a half he still hadn't come back, no phone calls no anything. And the woman caring for them had way too many horses to keep them any longer.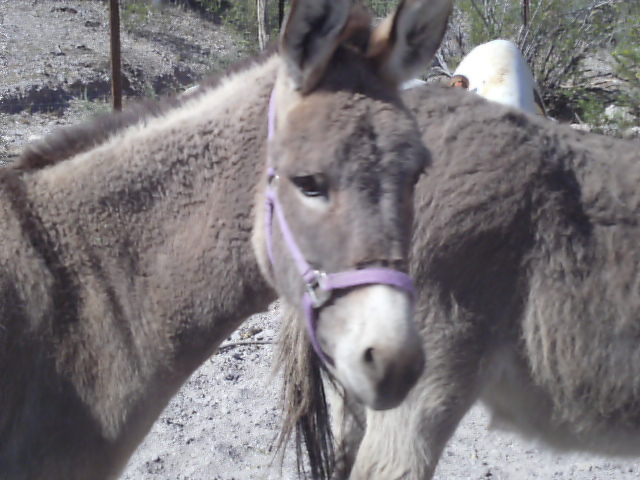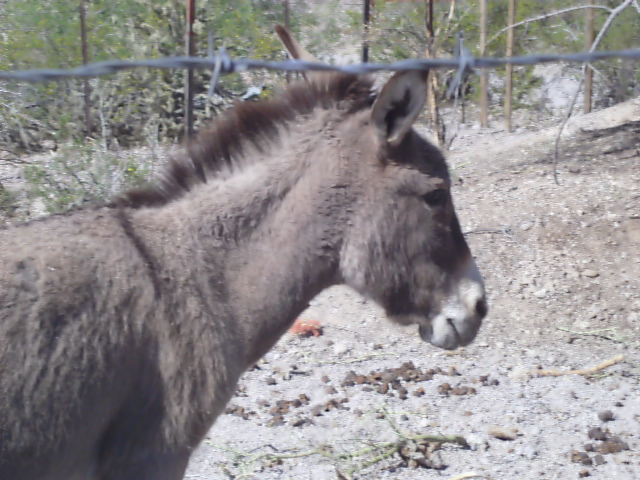 We get alot of calls here at the Rescue, if you are looking for a burro or any other animal let us know. Sometimes even if we are full up we can help place an animal. It just takes a phone call.

So she started calling around and eventually talked with us. But I must say this, this woman is on a fixed income but she wants to help the rescue and every month we get a check. Its not big money but every dollar counts when we're feeding so many. You have to give her credit, lots of people talk about it and maybe even say they'll do it but she does it, every month.