Madonna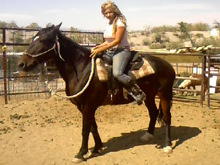 This is a beautiful 10 year old BLM Mustang mare named Madonna. We changed her name ourselves. She came to us through a friend who runs a stable. The previous owners where tired of paying the high prices for hay, which is very understandable. They had no idea if she had ever been riden or not. In case you don't know what a BLM Mustang is, it means Madonna was once a wild mustang running free somewhere here in the United States. They were captured by BLM (Bureau of Land Management) and adopted through their Burro and Mustangs Program.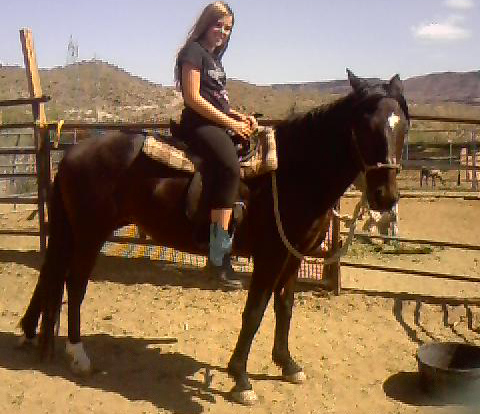 Madonna is really in fantastic condition, she's fat, her feet are in good condition, and the best thing is she is extra friendly. And after just a little work we realized she is an excellent rider. She is calm enough to ride with just a halter. She neck reins so easy and is so calm so anyone can ride her. She is a small horse making her perfect for a child or small adult. We have riden her bareback and with a western saddle. Madonna is available to be adopted or you could sponsor her and we would put her into our kids program. Just contact us by email or phone.